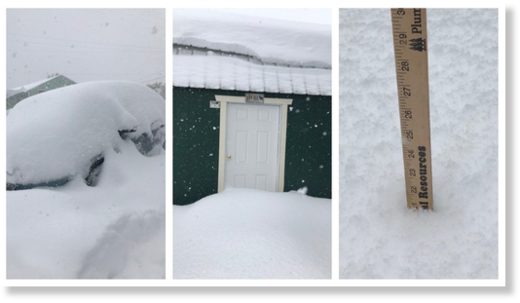 Feet of snow have fallen and powerlines are down in the Rockies -- and it's only September.
A winter storm is blowing through parts of the region this weekend, just days after the start of fall.
So far, parts of Montana have received almost two feet of snow. Browning was blanketed by 23 inches and East Glacier Park by 21.
The National Weather Service's winter storm warning for portions of north central Montana is in effect until Monday morning. CNN meteorologist Ivan Cabrera said in that time,
another one to two feet of snow may fall.
Great Falls, Montana got a preliminary 9.7 inches of snow Saturday, which will set a new daily snowfall record. That number would beat the previous record in 1954 by 3.6 inches.