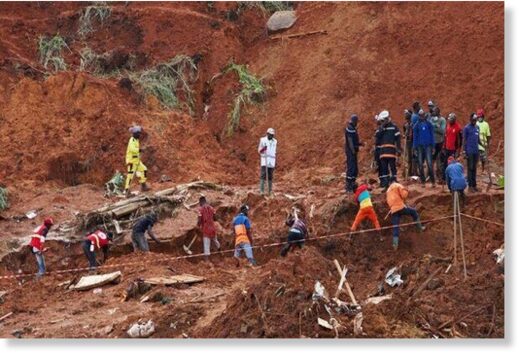 At least 15 people died Sunday in a landslide on a hillside where a crowd was attending a funeral in a popular neighborhood of Yaounde, the Cameroonian capital, the governor of the region told AFP.
"We are now at 15 dead," Naseri Paul Bea, the governor of the Centre region, told AFP on Monday morning, some time after a dozen firefighters began digging with shovels on an imposing pile of red earth at the foot of the hill in the working-class Damas neighbourhood in the east of Yaoundé, according to an AFP correspondent on the spot.
Around them, a hundred residents and onlookers were kept at a distance by police.