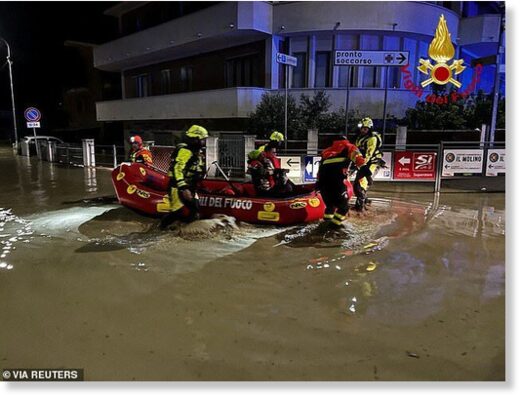 At least eight people have been killed and four others are missing after 16 inches of rain hit the central Italian region of Marche in just two hours, causing catastrophic floods.
Local authorities said they did not expect such a sudden 'water bomb', as around 16 inches of rain fell within two hours on Thursday night, inundating the streets of several towns in the Ancona and Pesaro-Urbino provinces.
'It was like an earthquake,' Ludovico Caverni, the mayor of the town of Serra Sant'Abbondio, told RAI state radio.