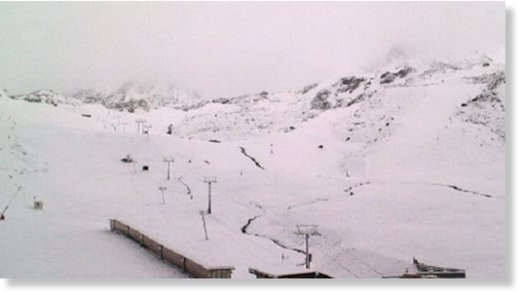 Fresh snow in the Alps!
Following a very warm start to July,
temperatures have plummeted this week with fresh snow as low as 1600m in parts of the Alps this morning!
The heaviest snow has been in Austria (benefiting summer ski areas such as Hintertux and Mölltal), eastern Switzerland and parts of the central and eastern Italian Alps (e.g. Passo Stelvio),
where as much as 30cm has fallen at high altitude with more forecast today.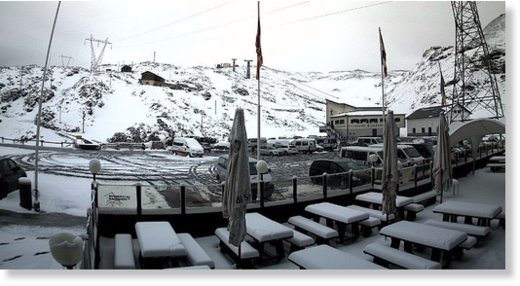 Western glaciers (e.g. Tignes) have also had at least a dusting, but the cold weather won't last long, with temperatures expected to return to normal by the weekend.