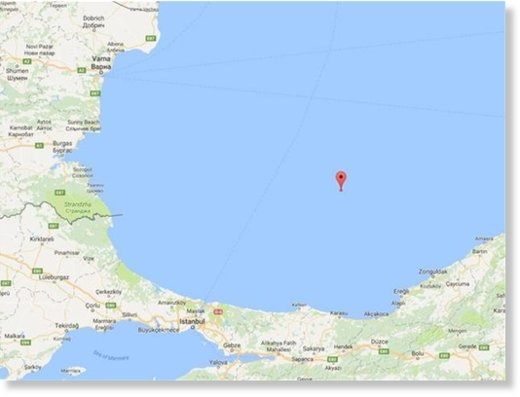 A magnitude 5.0 earthquake occurred in the Black Sea and was felt in the Istanbul province and other northwestern provinces, at 11:18 a.m. on Saturday.
The quake occurred 192 kilometers northeast of Istanbul and 11.4 kilometers below the surface level according to Boğaziçi University's Kandilli Observatory and Earthquake Research Institute, which said the earthquake's magnitude was 4.8.
The European-Mediterranean Seismological Centre (EMSC) stated that the magnitude was 5.2, whereas the United States Geological Survey (USGS) said the magnitude was 5.3.
Some locals were panicked due to the active seismic history of the region.