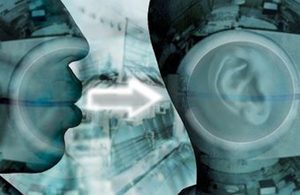 Forget about what you were going to say next. Make sure you hear what the other person says
A zoologist was walking down a busy city street with a friend. In the midst of the honking horns and screeching tires, he exclaimed to his friend, "Listen to that cricket!"
The friend looked at the zoologist in astonishment and said, "You hear a cricket in the middle of all this noise and confusion?"
Without a word, the zoologist reached into his pocket, took out a coin, and flipped it into the air. As it clinked on the sidewalk, a dozen heads turned in response.
The zoologist said quietly to his friend, "We hear what we listen for."