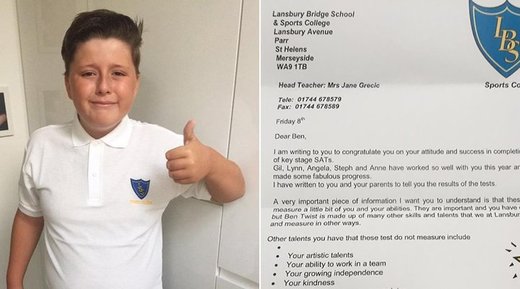 Recently, an 11-year-old boy named Ben Twist, who happens to have
autism
, took his schools SAT exams. Though he did his best, the results were far from what he was expecting.
When teacher Ruth Clarkson
learned of his disappointment
, she decided to do something special. She sat down and wrote a touching letter to Twist and sent it from the Lansbury Bridge School & Sports College.
She mentions in the letter that the exams aren't everything and writes that Ben has many other talents that aren't measured in the tests. It is mentioned that he should be proud of his
artistic talents
, abilities in sport, his musical ability, his kindness, and his growing independence which set him apart from other students.