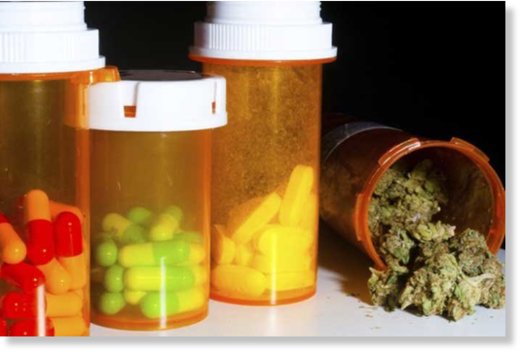 If anyone needs a reminder on the absurdity of the U.S. approach to drugs, consider the fact that cannabis is classified as a Schedule 1 drug with "no currently accepted medical use" and a "high potential for abuse," while alcohol is not even included in the Controlled Substances Act (CSA).
Of course, alcohol is a drug, as any psychologist will tell you, with a high potential for abuse; and it's not used as a treatment for medical conditions. Moderate alcohol use may have some health benefits, but heavy use can bring a host of negative health impacts.
Still, alcohol is left to the states to regulate, untouched by the fateful 1970 CSA that began Nixon's War on Drugs and spawned the DEA. As we have reported, this war against freedom was
targeted at blacks and "hippies"
who drove the counter-culture force demanding an end to militarism.
That 60s mindset of peace and love was a threat to the establishment, as the movement was growing for a principle of non-aggression, in contrast to the rise of U.S. hegemony underscored by the Vietnam War tragedy.