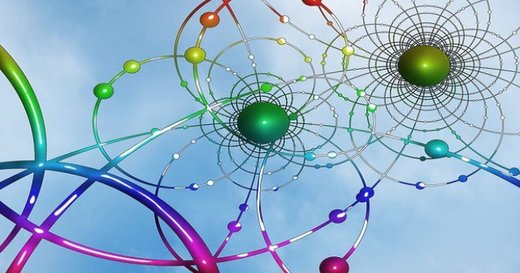 British scientist Rupert Sheldrake has been speaking about the cutting edge of the new cell biology since 1981, when he published his groundbreaking book,
A New Science of Life: The Hypothesis of Formative Causation.
Despite hostile, ad hominem attacks of his ideas that cell growth is directed by more than mere genetic coding, Sheldrake's
critics have produced neither valid arguments nor evidence that counters his laboratory observations and theories.
Morphic Fields
Sheldrake proposes that "memory" is inherent in cells, and that life exhibits "evolutionary habits," a quality that Darwin also noted. "Cells come from other cells and inherit fields of organization" and that
morphogenesis innately depends on organizing those fields, which he refers to as morphic fields.
For instance, since the genetic basis of cell reproduction is so similar, it is the morphogenetic field of a specific organism that causes the development of a specific shape — a pink flower with five petals as opposed to an Orca Killer Whale or a Colorado Spruce. The fundamental materialistic views still held by the majority of biologists resist the implications of such a hypothesis, despite experimental evidence.
But his credentials are impeccable: He is a former Research Fellow of the Royal Society, obtained degrees from both Cambridge and Harvard, and held research directorships and fellowships with prestigious organizations around the world, including California's Institute of Noetic Sciences. Additionally, he has published over eighty scientific papers, ten books, appears on television shows internationally, and writes for newspapers and magazines regularly.