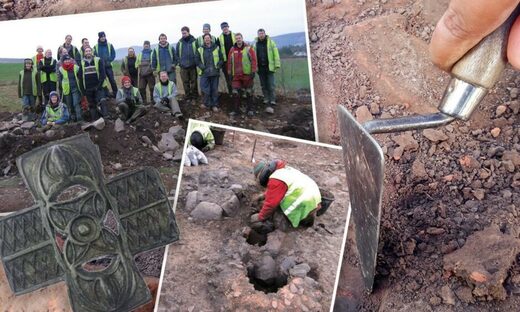 Various images from the excavation of the Iron Age craft village at Culduthel, Inverness.
Anyone who imagines the Highlands 2,000 years ago to be wild, woolly and primitive should think again.
The newly-published findings of an archaeological dig at Culduthel, on the southern outskirts of Inverness, have revealed an Iron Age craft village manned by exceptionally skilled artisans, producing goods from iron, bronze and glass for international trade.
The dig was carried out by Headland Archaeology prior to a housing development by Tulloch Homes.
The excavation team at Culduthel, Inverness. Supplied by Headland Archaeology.