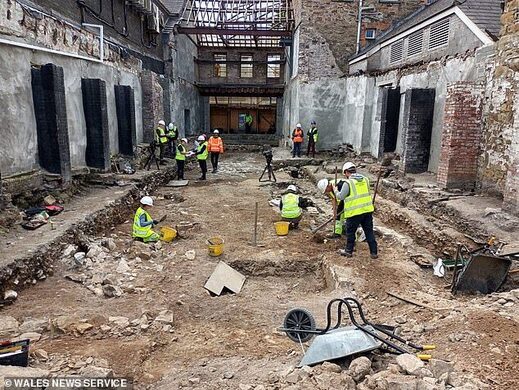 The remains of up to a hundred young children have been discovered by archaeologists excavating a long-lost holy site in a Welsh town.
Experts discovered several hundred skeletons and believe at least a third of the buried bodies belong to those of children under the age of four.
The medieval friary
dating back more than 600 years
was unearthed by builders digging foundations for a new bar in Haverfordwest, Pembrokeshire.
Historians
believe it is the ancient burial ground of the mysterious friary of St Saviours
.