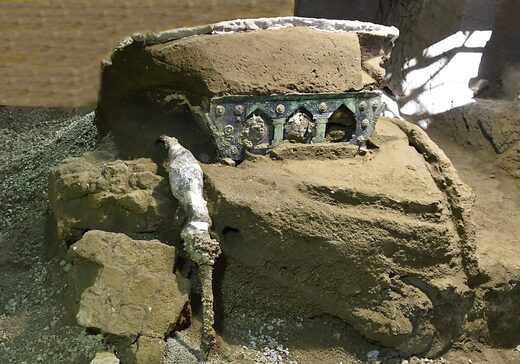 Archaeologists are gushing after "an extraordinary find" of a perfectly preserved chariot with "no parallel in Italy thus far" was made at Pompeii.
The "exceptional discovery" has already been described by one expert in the ancient world as the equivalent of discovering a Roman-era sports car.
"Many of the vehicles I'd written about before ... are your standard station wagon or vehicle for taking the kids to soccer. This is a Lamborghini. This is an outright fancy, fancy car," said Eric Poehler, a classics professor at the University of Massachusetts Amherst.