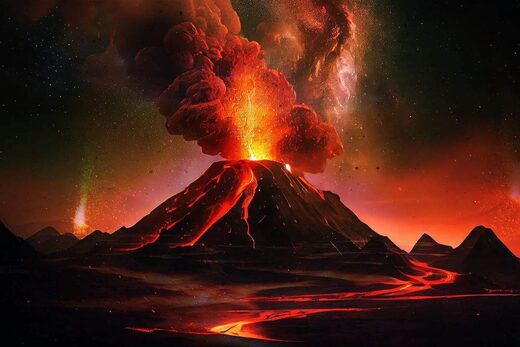 Massive volcanic eruptions millions of years apart caused two mass extinctions during the Middle Permian Period, according to a study of uranium isotope profiles in marine samples. The findings highlight the potential effects of modern-day global warming on ocean food chains and the importance of addressing environmental issues to prevent further extinctions.
Long before dinosaurs, Earth was dominated by animals that were in many ways even more incredible.
Carnivores such as Titanophoneus, or "titanic murderer," stalked enormous armored reptiles the size of buffalo.