An international team, led by researchers from the Universities of Vienna and Tübingen, and the Max Planck Society,
has identified five new human fossils from the key site of Denisova Cave in southern Siberia.
The remains, which include three Denisovans and one Neanderthal, were found in a secure and well dated ~200,000-year-old context. Surrounded by archaeological remains such as stone tools and food refuse, the finds shed light on the adaptation strategies of these early hominins as they spread across Eurasia.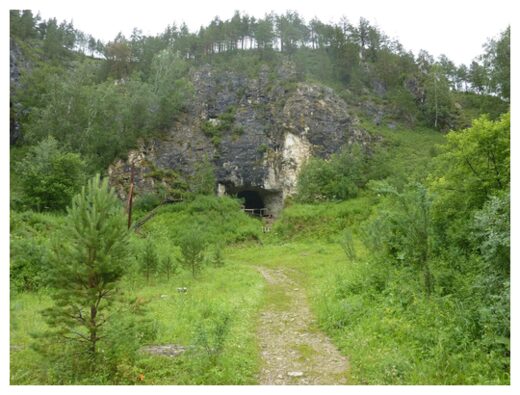 Denisova Cave in the Altai Mountains of southern Siberia rose to fame 11 years ago, when genetic sequencing of a fossil pinky bone revealed a new, previously unknown human group. Despite the fact that the group has been named 'Denisovans' after the site, identifying further Denisovan remains from the cave has been challenging, as any human remains are extremely fragmentary and difficult to spot amongst the hundreds of thousands of animal bones that are also present. Without definitive Denisovan remains, when they arrived at the site, how they lived, and how they interacted with other humans they shared the space with has remained a mystery.
Over the course of four years, a team led by Assistant Professor Katerina Douka at the Department of Evolutionary Anthropology of the University of Vienna - with colleagues in Germany and Russia, have worked to extract and analyse ancient proteins and DNA from nearly 4000 bone fragments from Denisova Cave. Their new findings are reported in
Nature Ecology and Evolution
and provide robust insights into the first occupants of Denisova Cave and their archaeological signature.
Using a biomolecular method known as peptide fingerprinting or 'ZooMS' (Zooarchaeology by Mass Spectroscopy), the team focused on the site's oldest layers, which date to as early as 200,000 years ago and lacked human fossils until now. Such methods are the only means by which scientists could find human remains among the thousands of bones from the site, as more than 95% were too fragmented for standard identification methods. Samantha Brown, doctoral student at Douka's ERC FINDER Project and now junior group leader at the University of Tübingen, analysed 3800 bone fragments no larger than 4 cm in length that were previously deemed taxonomically unidentifiable. Ultimately, Brown identified five bones whose collagen matched the peptide profile of humans.