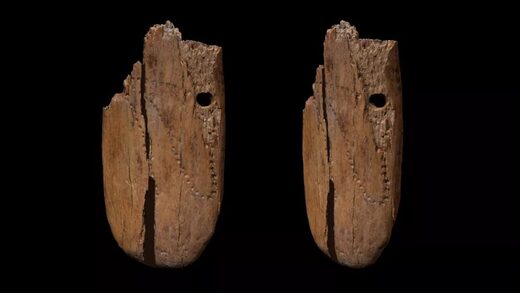 Archaeologists in Poland have discovered the remains of a 41,500-year-old pendant made of mammoth ivory and decorated with puncture marks, which is the oldest piece of jewelry decorated by modern humans in Eurasia on record.
The pendant, which is now in two pieces, was found during archaeological excavations carried out in Stajnia Cave, Poland, in 2010, and recent radiocarbon work dates it to around 41,500 years ago, a team of scientists reported in a paper published online Thursday (Nov. 25) in the journal Scientific Reports.
"The decoration of the pendant included patterns of
over 50 puncture marks in an irregular looping curve, and two complete holes
," the team said in a statement. They noted that each puncture
could represent a successful animal hunt or cycles of the
moon
or sun
.