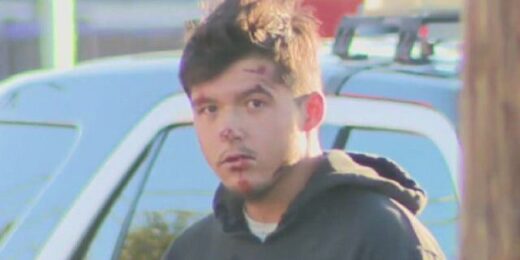 Accused California wrong-way driver released hours after being charged with 'attempted murder of peace officer(s)'
California police officials have released the wrong-way driver accused of plowing his SUV into a group of police recruits and staff earlier this week, citing the "extreme complexity" of the ongoing case.
Nicholas Joseph Gutierrez, 22, was released from police custody late Thursday — just hours after officials announced that he had been charged with attempted murder in connection with Wednesday's devastating wrong-way wreck.
In a shocking reversal, the Los Angeles County Sheriff's Department said early Friday morning that the agency had released Gutierrez just before 10 p.m. local time Thursday.