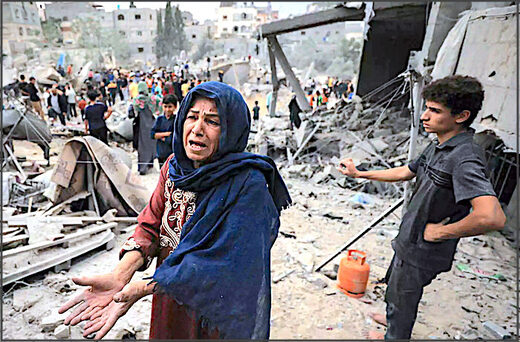 British energy giant
BP and arms firm BAE Systems
are set to profit from Israel amid its ongoing destruction of Gaza, Declassified has found.
While Israel's military has killed over 11,000 Palestinians in Gaza, its government has
announced the award to BP of a lucrative contract to explore for natural gas in the eastern Mediterranean.
Meanwhile, arms firm
BAE Systems,
which manufactures key parts of the F-35 jets being used to support strikes on Gaza,
has seen its share price rise in recent weeks.
A number of British Conservative MPs who rejected last week's parliamentary motion calling for a ceasefire in Gaza
have shares in BP and BAE,
which are both strongly linked to the UK government.
BP's new licences
On 29 October,
Israel's Ministry of Energy and Infrastructure
announced
that it had
awarded new licences to six energy companies for offshore natural gas exploration in the eastern Mediterranean.
The announcement came a week after Israel bombed the Jabalia refugee camp in Gaza,
killing dozens of people. The camp was bombed again two days later.
One of the bids was
won
by a joint consortium of British energy giant BP, Azeri national oil company SOCAR, and Israeli corporation NewMed Energy.
While the bids were
made
earlier this year,
the timing of the announcement
was designed to foster investor confidence in Israel amid its brutal war on Gaza.