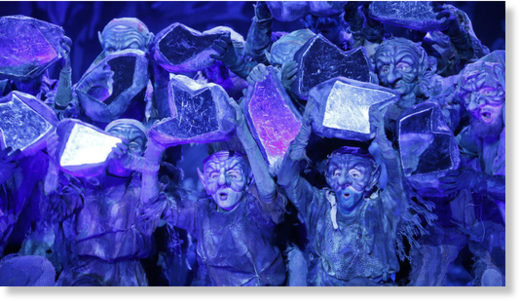 A Russian firm that the DoJ failed to prosecute for "sowing discord" during the 2016 election aims to take its pound of flesh - or at least a hefty compensation for its tarnished reputation.
The February 2018 indictment of Concord Management & Consulting LLC, one of several issued by the team of Special Counsel Robert Mueller, was praised by the Russiagate crowds as a crucial step in uncovering the holy grail of Trump-Russia collusion. The case was dropped just weeks before going to trial, with prosecutors claiming that the firm's defense strategy - demanding evidence that the company had waged 'information warfare' against America - posed a threat to US national security.

Comment: Please. They dropped the case because they had no evidence to back up their claims. There's never been any evidence provided to prove Russian collusion, just empty, baseless claims.


Concord had been "eager and aggressive in using the judicial system to gather information about how the United States detects and prevents foreign election interference," the motion to dismiss said.