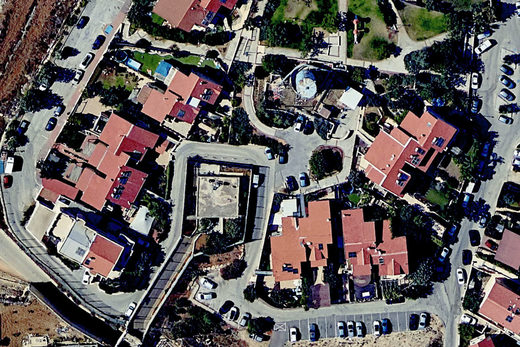 "If you give me all of Israel's money, I would never concede an inch of my land."
Palestinian Saadat Sabri Gharib, 38, had never imagined that his house, which was built by his father in 1979, would be turned into a very narrow cage surrounded by barbed wire and surveillance cameras.
Gharib's house is located in the Biet Ijza neighbourhood, west of occupied Jerusalem. It was surrounded by about 100 dunams of land owned by Gharib's father.
However, the Israeli settlers stole all of this land and kept the house, which is only 500-metres square.
Gharib told Anadolu Agency, that since 2008, his house has been turned into a very small cage surrounded with concrete walls and located in the middle of an
Israeli settlement
. It has only a very narrow passage with 12 cameras monitoring it.
Gharib, his mother, his wife and three children live in this house. "Our house is a real prison," he explains, adding: