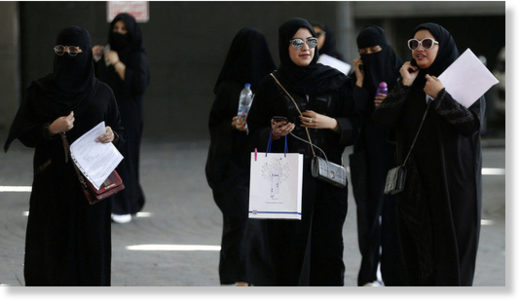 Saudi Arabia will now terminate marriages even if either spouse fails to show in court, ending a long tradition which favored men in terms of alimony, child custody and visitation while also ending so-called 'secret divorce.'
Prior to this upcoming amendment to the law, husbands could refuse a divorce via a 'no-show' at the court hearing, regardless of whether they lived with their wife or not. The married woman was essentially bound to the marriage regardless of whether the husband had moved on and potentially even started another family.
"The judiciary will keep pace with the social changes taking place in the Kingdom and some of the existing laws will change," Saudi Minister of Justice Dr. Walid bin Muhammad al-Samani said, referencing the Kingdom's Vision 2030 programme, which includes an attempt to implement a number of social and economic reforms.