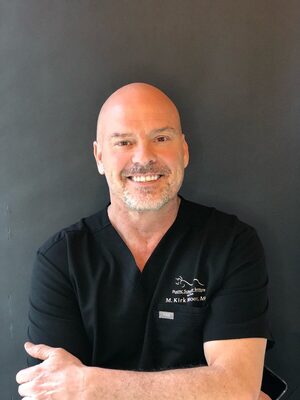 A Utah plastic surgeon, his neighbor, and two others are facing charges after allegedly giving people fake vaccination cards and destroying government-provided COVID-19 vaccinations.
Dr. Michael Kirk Moore Jr., 58, and his neighbor, Kristin Jackson Andersen, 59, have been charged with conspiracy to defraud the United States, conspiracy to convert, sell, convey, and dispose of government property, conversion sale, conveyance, and disposal of government property and aiding and abetting.
The Plastic Institute of Utah Inc., along with office manager Kari Dee Burgoyne, 52, and receptionist Sandra Flores, 31, faces the same charges.
According to court documents, Moore and his co-defendants allegedly ran a scheme out of Plastic Surgery Institute of Utah Inc. to defraud the United States and the Centers for Disease Control and Prevention (CDC).

Comment: The CDC gets to lie and defraud the public but they don't like it when it happens to them...


The documents say Moore and Andersen were members of a private organization seeking to "liberate the medical profession from government and industry conflicts of interest."