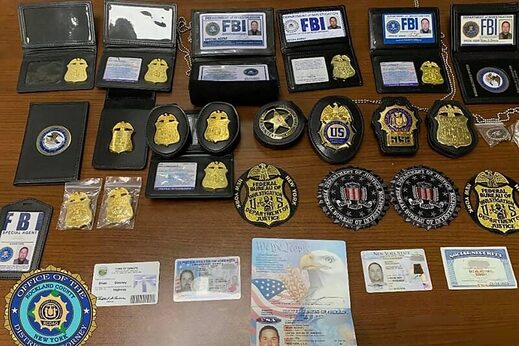 A deputy mayor of a New York village is facing state and federal charges after he was found with a cache of unregistered firearms and fake FBI badges, prosecutors said.
Brian Downey,
deputy mayor of Airmont
in Rockland County, was arrested at his home Thursday for purchasing a rifle suppression device over the internet. Department of Homeland Security agents had tipped off prosecutors to the delivery of the illegal device, Rockland County District Attorney Tom Walsh said.