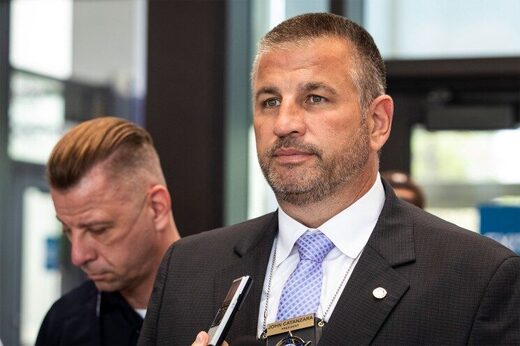 A Chicago police union boss told cops to defy the city's upcoming COVID-19 vaccination reporting mandate.
Fraternal Order of Police President John Catanzara said Tuesday he would take Mayor Lori Lightfoot's administration to court if it enforced a directive ordering city workers to report their vaccination status by Friday.
Under the order, unvaccinated municipal workers who don't submit to regular COVID-19 tests would be placed on unpaid leave.
Chicago has the nation's second-largest police department, consisting of about 13,000 cops, many of whom would not comply with the mandate, Catanzara threatened in an online video.