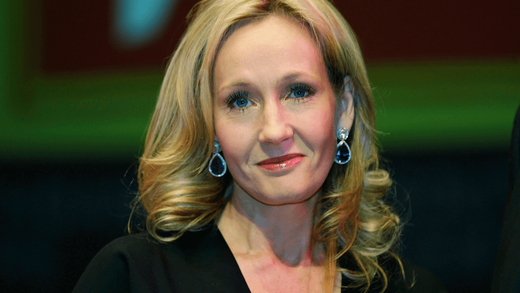 Harry Potter author, J.K. Rowling has expressed her concerns that enabling children to change their gender could be viewed as "one of the worst medical scandals in a century."
Rowling, who has faced criticism and
threats
for her rejection of modern transgender ideology, spoke out against the medical establishment and the "woke left" for promoting novel gender theories among young children.
During an
appearance
on The Free Press' podcast The Witch Trials of J.K. Rowling, she highlighted the potential harm of lifelong medicalization for children experiencing distress.
"We are watching one of the worst medical scandals in a century," she said. "Those that should have known better — the medics and those who have unquestionably cheered this on — are creating a climate in which those trying to raise red flags have been intimidated and silenced."
Rowling added:
We're dealing with children, in my view, being persuaded that a solution for all distress is lifelong medicalization.

That is real-world harm. There's no closing the book and walking away. There's no playing with this, experimenting with this and not suffering harm, in my view... I certainly hope that for adults who have found no other way to resolve their gender dysphoria, transition may be the answer.

I want to see those people protected. I want their rights protected. I wish them lives full of joy and fulfilment. But when we're talking about children, I think that is a very different question.
The author also pointed out the increasing numbers of young girls being diagnosed with gender dysphoria by the UK's Tavistock Centre and its Gender Identity Development Service, asking why this trend is happening.
"Should we not be asking why that is happening?" the Harry Potter author asked.
The Tavistock Centre was
ordered to forced
to close down due to failures in safeguarding children. However, the
Daily Mail
reported
in February that the clinic continues to treat "up to a thousand children with puberty blockers with another 8,000 on the waiting list" despite being ordered to shut down by spring.
Rowling criticized the left for its "puritanical, judgmental, and authoritarian" approach, which she believes is alienating people and shutting down debate. Despite her own experiences with backlash and threats, Rowling continues to speak out on the issue.