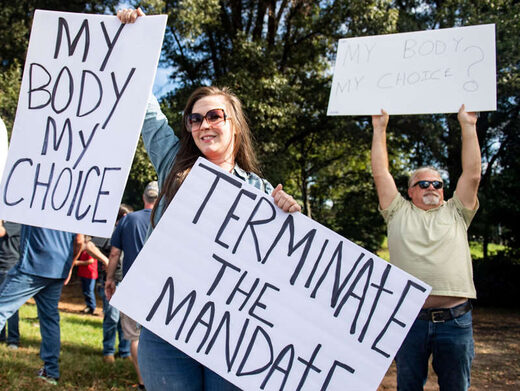 Major Greenville County employers like General Electric and Lockheed Martin have started requiring employees to be vaccinated for COVID-19
to comply with the federal mandate
, but some employees have said that they are against that. And they've taken to the streets.
About 150 to 200 protestors
, most of them GE workers dressed in the slate-gray GE uniforms, gathered outside the GE gas plant in Greenville Thursday to make their feelings known.
Some said they had taken half a day off; some said that they had chosen not to go to work at all.