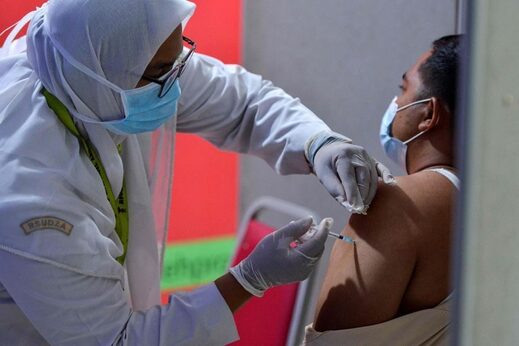 Indonesia has made coronavirus vaccination for citizens compulsory and is set to allow the private sector to help inoculate the population to reach herd immunity faster.
A regulation amended earlier this week now means people who are eligible for vaccination but refuse a jab can be penalised.
Sanctions could involve
fines, delays or suspension of social aids, or delays or suspension of access to public services
.
"(Relevant) ministries, government agencies, local (provincial, city) governments have the authority to enforce the administrative sanctions,"
said the amended regulation signed by President Joko Widodo on Feb 9. The newly issued regulation allows local governments to draw up details of the penalties.