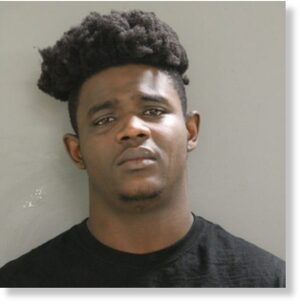 An 18-year-old man out on bond for a gun case was held without bail after he
livestreamed himself during a sexual act with a 7-year-old first grader on break from her Chicago Public Schools remote learning class
on Thursday prosecutors said.
Catrell A. Walls, of the West Chesterfield neighborhood on the South Side, was arrested Thursday afternoon shortly after 3:30 p.m., after
he was seen molesting the girl
, police said.
Walls, charged with predatory criminal sexual assault of a victim under 13 years old, appeared for a bond hearing Saturday afternoon before Judge Charles Beach.
Police were made aware of the attack when the girl's teacher saw it on a computer screen during a Google classroom e-learning session.
Walls showed complete disregard of children and a "wanton callousness for human life," Cook County Assistant State's Attorney Andreana Turano told Beach.
In addition to Thursday afternoon's incident, which alarmed multiple students who viewed it and were heard asking, "What's going on, what's happening?"
the victim told authorities Walls has a history of sexually assaulting her, for the last year,
Turano said.