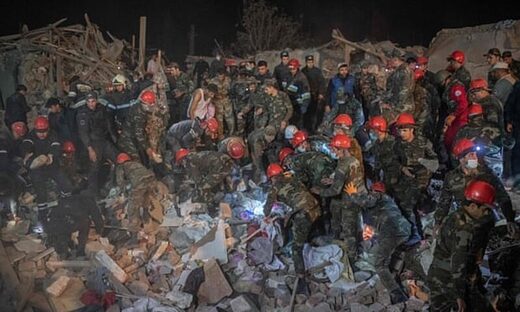 Azerbaijan has said at least 12 people have died after shelling levelled a row of homes in the city of Ganja, with 40 more wounded in a sharp escalation of the conflict with Armenia over the region of Nagorno-Karabakh.
The Azeri prosecutor general's office said that two shells hit apartment buildings in the country's second largest city. There has been no official reaction from Armenia as yet.
The attack on Saturday, which saw a second strike in another part of Ganja and a third reach the nearby strategic city of Mingecevir, came hours after Azerbaijani forces shelled the ethic Armenian separatist region's capital, Stepanakert.