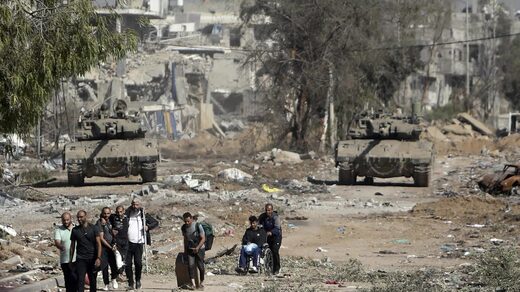 Israel and Hamas have extended the Qatari-brokered ceasefire in the Gaza Strip that Tel Aviv vowed would never happen.

Comment: This article is from a few days ago during the 'humanitarian' pause - that Israel did not abide by - since then Tel Aviv has reignited their genocidal campaign with predictable ferocity.


Former United Nations (UN) weapons inspector and US Marine Scott Ritter argued that
the outcome was a political victory for the Palestinian resistance
movement.
Israel has lost both the political and military battle in the Gaza Strip, says a leading geopolitical commentator.
Israel and the Hamas Islamic resistance movement that governs the besieged Palestinian enclave reportedly
agreed on Tuesday to extend the four-day ceasefire
, brokered by Persian Gulf Arab state Qatar, for another two to three days.
Exchanges of captives will continue during that extension, with Hamas releasing 20 Israelis taken prisoner during its October 7 raids into southern Israel. The number of Palestinians to be freed was not reported, but Israel had previously released 180 women and children from its jails in return for 61 Israeli civilians and roughly 20 foreigners held by Hamas.