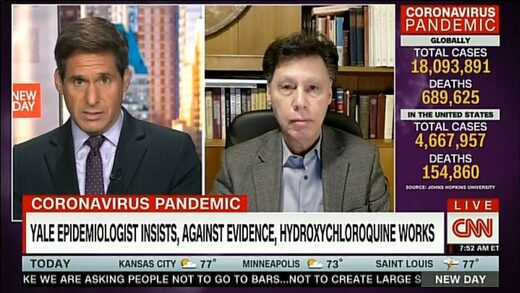 Trump has hailed polarizing drug as possible COVID treatment.
Yale epidemiology professor
Dr. Harvey Risch
and CNN host John Berman bickered over
hydroxychloroquine
on Monday during a heated discussion about the polarizing drug, which the president has hailed as a possible treatment for COVID-19.
Risch recently wrote
an op-ed in support of hydroxychloroquine
, but Dr. Anthony Fauci, Dr. Deborah Birx and other experts have dismissed the anti-malarial drug being used to combat coronavirus. Risch cited various studies that backed up his pro-hydroxychloroquine stance, but the host of CNN's "New Day" disagreed.