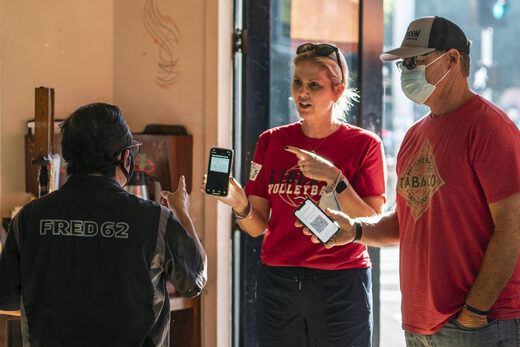 Enforcement began Monday in Los Angeles for one of the
strictest vaccine mandates in the country,
a sweeping measure that requires proof of shots for everyone entering a wide variety of businesses from restaurants to theaters and gyms to nail and hair salons.
While the latest order aimed at slowing the spread of the coronavirus took effect Nov. 8, city officials spent the past three weeks providing business owners the information and resources business they need to comply.
"Nobody wants to penalize anyone," said Sharon Tso, the city's Chief Legislative Analyst, whose office drafted the enforcement rules. "That's why we've been prioritizing education."