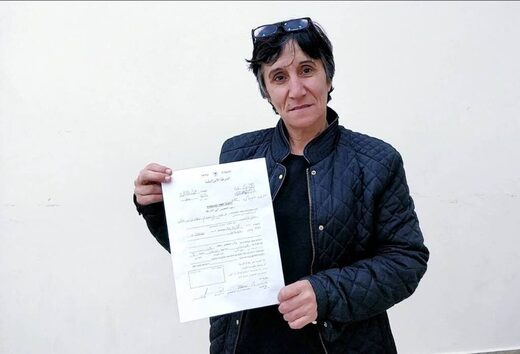 To them, our house is number 65 and we just don't exist. But we're not numbers, we're real people, with real history. I can name back to five of my ancestors in Silwan. The so-called custodian can't name even one".
For two weeks now, the Abu Rumouz family of the Palestinian town of Silwan in east Jerusalem, have been living with a new anguish. They could be evicted from their home at any moment. Earlier in January, the family learned about a 2016 Israeli court order of eviction from their house in Batan Al Hawa neighborhood in Silwan.
The family discovered the court order by accident, when one of its members, 39-year-old Nizam Abu Rumouz went to the Israeli court to check some legal paperwork. He then received the order letter,

issued 5 years ago.
According to the court, the property upon which the Abu Rumouz family's house stands today, used to belong to Yemenite Jews in 1881, reason for which, according to the Israel law, any Jew, with an acceptance of the descendants of the former Jewish owners, can claim the property at any time. The claimer in this case is the Ateret Cohanim organization. An Israeli settler organization, dedicated to conquer Palestinian neighborhoods of east Jerusalem, one house at the time, using Israeli law.