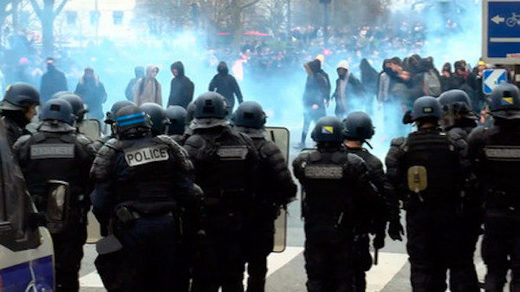 Police have deployed tear gas during protests against police brutality in Paris, French media and Ruptly reported. Residents, mostly students, have taken to the streets of French capital to denounce the alleged rape of a black man by police.
Hundreds of students have taken to the streets for the demonstration, LCI TV
reports
.
Up to 16 high schools in Paris were totally blocked by protesters, while 12 others were partially blocked. The protest is trending under the hashtag #BLOCUSPOURTHÉO (Bloc for Theo).