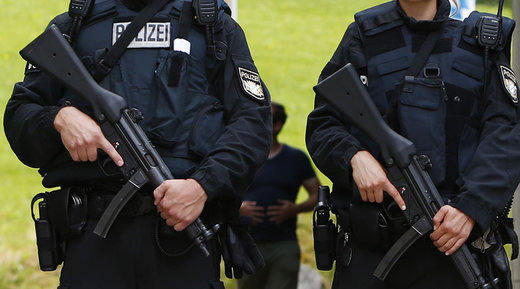 German police have arrested a 19-year-old Algerian asylum seeker who fled a psychiatric hospital after threatening to blow up people. A shopping mall in Bremen was evacuated during the manhunt. Police have tried to downplay the man's links to Islamists.
Although police confirmed that the man had previously expressed admiration for the Islamic State (IS, formerly ISIS/ISIL) terror group, hailing the recent shooting attack at a Munich shopping center that left 10 people dead, police refused to call the hunt an anti-terror raid.
"One can speak of rather an extensive operation," Bremen's police spokeswoman said, adding that "there is no evidence that he had connections to the IS or concrete attack plans," as cited by Die Welt.
However, the spokeswoman admitted that, due to the nature of the beliefs allegedly harbored by the suspect, police had to "proceed from the assumption that the missing person is dangerous."