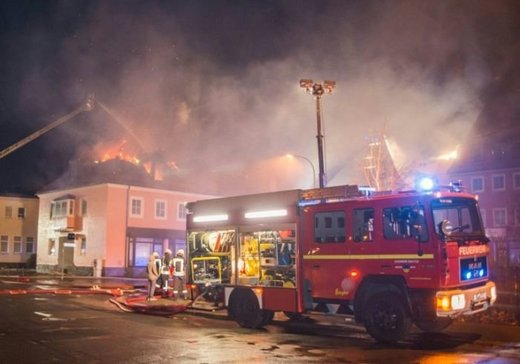 Two improvised explosive devices have gone off in the eastern German city of Dresden, targeting a mosque and an international conference center. No one was injured, according to police, although the mosque was severely damaged.
Both explosions took place on Monday evening. Police first responded to an emergency call informing them of an explosion at a mosque on Hühndorfer Street.
The authorities said that the imam and his family had been inside the mosque at the time of the detonation, but had managed to escape unharmed. The door of the mosque was pushed inward by the force of the blast and the building was heavily covered in soot.