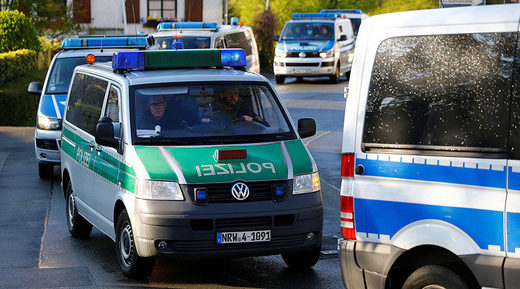 German police have conducted massive raids against members of a Bavarian firearms club suspected of having close ties with the anti-immigrant PEGIDA movement.
The state's Interior Minister said the club might potentially plot attacks against "refugees and Muslims."
"We are concerned that the Bavarian Firearms Sports Group Munich might try to pursue the anti-constitutional goals of PEGIDA Munich in a combative and aggressive way, for example, in the form of attacks against minorities such as refugees and Muslims," the Bavarian Interior Minister Joachim Herrmann
said
.
He added that his department has launched an investigation against the club and considers banning it.
On Thursday, police in the southern German state conducted a large-scale operation against some members of the gun club as well as local PEGIDA leaders; searching apartments and several other facilities. Eleven sites were raided in the Bavarian regional capital of Munich and the towns of Kaufbeuren and Bad Rodach.
Some 120 police officers, including several special task force units, took part in the operation, German media reported. Police seized two illegal firearms during the raid.
"We have indications that the goal of the firearms group's [activity] was aimed against the constitutional order and against the ideas of mutual understanding between various peoples while the shooting sport was just used as a disguise," Herrmann said in a statement, explaining his decision to launch the shakedown.