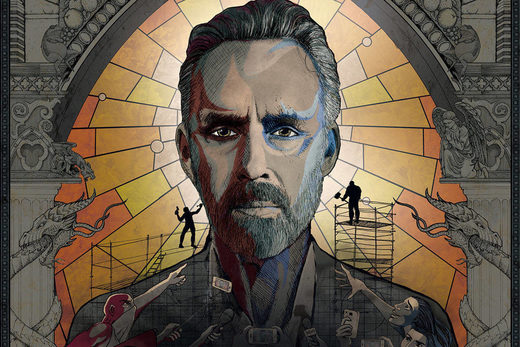 Given today's downward cultural spiral, it's disturbing but not surprising that the makers of a thoughtful new documentary about Jordan Peterson are having a hard time finding somewhere to show their film. Many mainstream and independent cinemas have
refused to screen it
because they're "fearful of controversy" or "morally concerned."
One theater
in Toronto cancelled a week-long showing after some of the staff "took issue with it." A
theater in Brooklyn
cancelled a second screening, despite the fact that the first sold out and received good reviews, "because some staff were offended . . . and felt uncomfortable."
Jordan Peterson. Jordan Peterson. Jordan Peterson! That name, that man, that swirling storm of impassioned controversies —
again?
After the flood of protests, podcasts, profiles, social media storms, hit pieces, and heartfelt testimonials that saturated the English-speaking world after Peterson posted his "Professor Against Political Correctness"
video
in Fall 2016, some might assume that squelching a new film about him is no big deal. After all, is there really anything worthwhile left to say about the man and the cultural maelstrom he provoked?