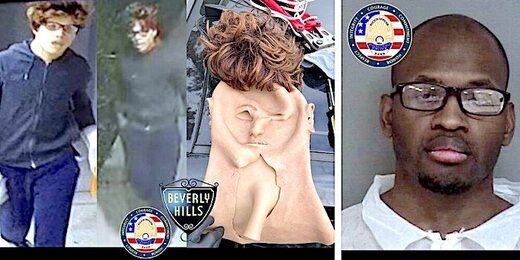 After more than 30 burglaries were committed in the Los Angeles area, the Beverly Hills Police Department announced Thursday that the man suspected behind the actions has been arrested.
In a May 7, 2021 media release on Facebook, BHPD announced that they arrested
30-year-old Rockim Prowell of Inglewood, California
during a traffic stop on May 2.
During the traffic stop it was discovered that Prowell was driving a vehicle with stolen plates, and possessed a face mask as well as other items connected to two previous burglaries.
BHPD reported:
"On April 20, 2021, Beverly Hills Police Officers responded to a report of a residential burglary in the 1900 block of Loma Vista Drive. During the investigation, it was discovered that the same suspect was responsible for a residential burglary that occurred on July 20, 2020, in the 100 block of Stanley Drive. The suspect, and the vehicle he was driving, were tied to both crimes through surveillance video. During both crimes, the suspect stole flat-screen televisions."
During a search warrant conducted on Prowell's home, BHPD found stolen items that connected him to additional residential burglaries in the area.