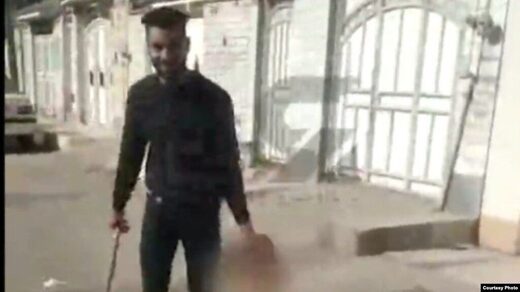 After the gruesome killing,
video footage was posted online of Sajjad Heidarnava walking the streets of Ahvaz while smiling and carrying his wife's severed head
.
An Iranian man has been sentenced to more than eight years in prison for
decapitating his wife
and displaying her head in public in a so-called "honor killing."
Mona Heidari, 17, was killed last year in February
by her husband, Sajjad Heidarnava, and his brother Heydar in Ahvaz, the capital of the southwestern Khuzestan province.