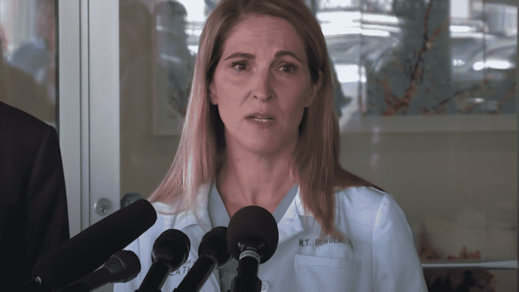 Technocrats at Big Pharma cannot tolerate dissenting doctors, especially those who have successfully treated COVID with early therapies. Thus, they are using every possibly lever to destroy their careers and silence them. This anti-competitive practice could be stopped by local, state or federal government and/or courts, but they are silent. This highlights that it is Technocrats who are in control now, not government.
Is this behavior legal? Absolutely not. When a local business is targeted and destroyed by arson, investigators always turn to the two most common perpetrators: First, the owner and secondly, to any competitor that wants to put them out of business. Criminal anti-competitive behavior is always wrong but the chances of holding any Big Pharma accountable is near zero.
Technocracy is the clear and present danger to America, but stopping it is up to the people themselves. —
TN Editor
Dr. Mercola writes:
November 4, 2021, the Biden administration announced two major COVID jab policies aimed at two-thirds of American workers.
1
At the time, 70% of American adults had supposedly acquiesced to the novel gene therapy, but that was not enough.
In violation of the U.S. Constitution, Biden charged the Occupational Safety and Health Administration (OSHA) to create a rule that all employers with 100 employees or more must have a fully "vaccinated" staff or face stiff fines.
At the same time, the Centers for Medicare & Medicaid Services (CMS) at the Department of Health and Human Services (DHHS) implemented a requirement that forced health care workers at facilities participating in Medicare and Medicaid to be fully "vaccinated" or lose their jobs.
2