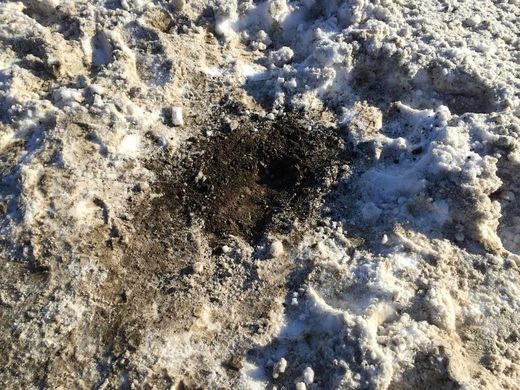 Object spotted by officers Wednesday night, but now police, investigating expert can't find it
A loud explosion that shook houses in a semi-rural part of Thunder Bay, Ont., Wednesday evening
may have been caused by a meteorite
that landed on the outskirts of the northwestern Ontario city, according to local police.
Patrol officers were dispatched to the area of Highway 61 and Mount Forest Boulevard Wednesday around 11 p.m., to investigate, police said in a written release.
They were called by area resident Linda Pohole, who lives near the Mount Forest subdivision. She said she heard an explosion.
"I called it in thinking that something happened in Mount Forest, and maybe a house exploded," she said.
"It was that loud, and my son said he felt the house vibrate."
Police searched the area and found a large, round hole in the snow on the side of the Highway 61, in the area of Mount Forest Boulevard. There were no footprints or vehicle tire tracks in the vicinity.