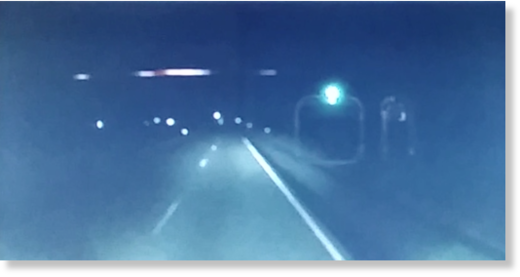 County10.com reported last week on what the
flash of light across Wyoming skies on the night of Saturday Sept. 26
, might have been. Now, a longtime Cody area astronomy buff has provided further context/answers:
"The observed flash was in fact a Bolide meteor, not an Iridium flash or reentering manmade space junk. I saw it plainly from my campsite 28 miles SSE of Tensleep / ~38 miles west of Kaycee on the upper Nowood River," said Dewey Vanderhoff in comments made to Reboot.

"The meteor occurred at 8h:26m :40s PM- MDT. It appeared just above the 'handle' of the Big Dipper between the 1st and 2nd principal stars, and descended rapidly straight down and a little obliquely to the right ( north) . It first appeared 32 ° high in the WNW at an azimuth 309° ( 39° north of due west) . The meteor lasted maybe 3-4 seconds , brightening the entire way. In the last third of the trajectory the meteor became an incandescent green , and exploded just above my relative horizon. There was no sound of concussion in the following 5 minutes or so, as sometimes can be heard."