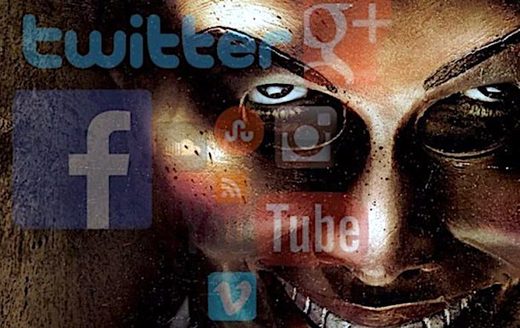 Victims of Facebook's most recent purge should not forget the connections between the social media giant and the Western Military-Industrial Complex.
On Thursday, Facebook announced they were unpublishing, or purging, over 500 pages and 200 accounts who are accused of spreading political spam.
Several of these pages and writers were
also removed from Twitter
on the same day.
"Today, we're removing 559 Pages and 251 accounts that have consistently broken our rules against spam and coordinated inauthentic behavior,"
Facebook stated in a blog post.
Facebook states that the people behind this alleged spam
"create networks of Pages using fake accounts or multiple accounts with the same names" and "post the same clickbait posts in dozens of Facebook Groups."
Essentially, Facebook is accusing these pages of
writing articles related to politics and then using the social media platform to.... post the articles in as many places as possible to reach as many people as possible.
Hardly dangerous or scary stuff.
However, these actions are in violation of Facebook's Terms of Service.
Facebook also accused the pages and accounts of using their fake accounts to generate fake likes and shares which may artificially inflate their reach and mislead people about their popularity.
According to Facebook, "This activity goes against what people expect on Facebook, and it violates our policies against spam."