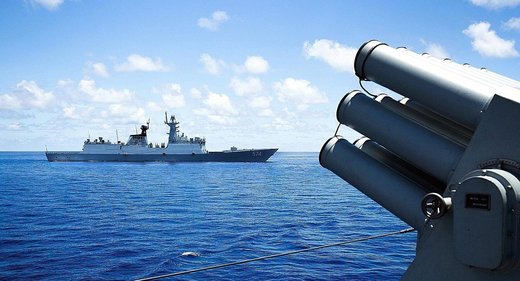 China and Russia will hold naval drills in the
South China Sea
in September, the Chinese Defense Ministry told during a news conference on July 28.
"This is a routine exercise between the two armed forces, aimed at strengthening the developing China-Russia strategic cooperative partnership," Reuters quoted the words of China's Defense Ministry spokesman Yang Yujun, who also added that the exercise is "not directed against third parties."
"These drills are not targeted against any specific country. The main thing is to develop a common military response with our close neighbor against
any threat
," Russian Deputy Commander Sergey Vertepa said, speaking of the exercises in August, 2015.