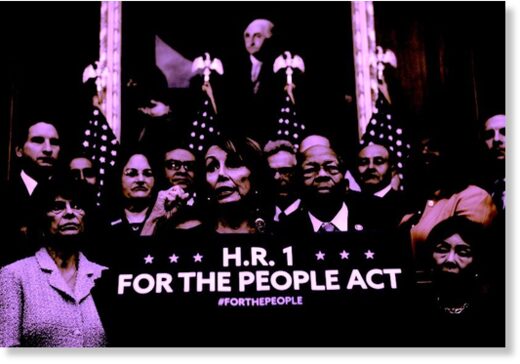 Democrats introduce their first bill in the House: H.R.1 - The bill that will destroy America. Nationwide mail-in voting, banning restrictions on ballot harvesting, banning voter ID, criminal voters,DC Statehood roadwork, it's all in here.
1) Internet-only registration with electronic signature submission.
"(a) Requiring Availability Of Internet For Online Registration. — Each State, acting through the chief State election official, shall ensure that the following services are available to the public at any time on the official public websites of the appropriate State and local election officials in the State, in the same manner and subject to the same terms and conditions as the services provided by voter registration agencies under section 7(a):
"(1) Online application for voter registration.