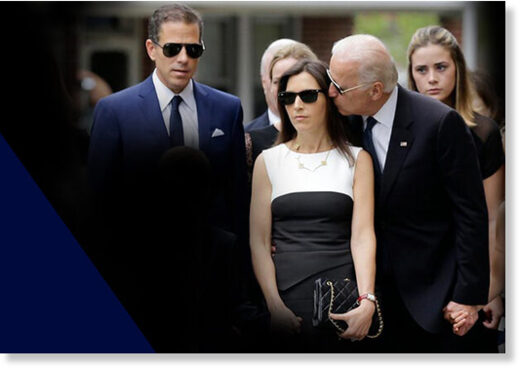 This week, the Biden Family crime syndicate have begun the process of trying to bury one of its biggest international scandals.
On January 11th, the United States Treasury sanctioned several Ukrainian individuals and media for revealing corruption in the Ukrainian government and against US President-elect Joe Biden and his son Hunter.
These were accused of being "Russia-linked actors" and they were simply doing Moscow's bidding, by revealing the truth.
"Russian disinformation campaigns targeting American citizens are a threat to our democracy," Treasury Secretary Steven Mnuchin said.
The U.S. Treasury Department accused the seven individuals and four entities of involvement in a Russia-linked foreign influence network associated with Ukrainian parliamentarian Andriy Derkach. The pro-Russian lawmaker was hit with sanctions by the U.S. government in September over accusations he tried to interfere in the 2020 U.S. election won by Biden.