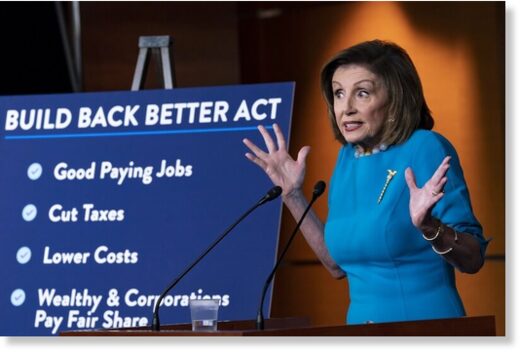 "Build Back Better" is far more consequential than the earlier COVID relief packages. That's why Democrats are so angry at those who blocked its passage and so determined to push it forward.
Why is BBB more important than the COVID legislation? Because pandemic relief was essentially a massive stimulus program, with the usual smorgasbord of treats for favored groups, but little more than that. Although BBB is also a massive stimulus,
its real importance lies in the permanent entitlement programs it would launch, everything from universal pre-K and Medicare expansion to mandated paid leave from private employers.
Those are major building blocks in the Democrats' long-term plan to construct a full-fledged social-welfare state along European lines. Achieving that ambitious, transformational goal — while making irreversible changes in how America governs itself — is why the party is fighting so hard and why the left is so furious about the Senate stalemate, personified by West Virginia's Joe Manchin, a Democrat who refuses to go along, either to pass the bill or eliminate the filibuster to pass President Biden's non-budget initiatives.