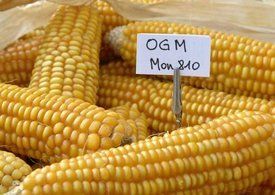 France has asked the European regulators to suspend the authorization to plant Monsanto's genetically modified (GM) MON810 corn. France's ecology minister says the decision is based on studies showing GM crops
"pose significant risks for the environment."
Agence France-Presse
reports
:
The request is "based on the latest scientific studies" which show that the use of the GM crops "pose significant risks for the environment," the ministry said in a statement.

The ministry pointed to a recent study by the European Food Safety Authority (EFSA) that raised concerns with another form of GM crop, BT11, that it said could also be applied to MON 810.

"If the European Union does not act, we can invoke the safeguard clause" which allows EU nations to independently restrict or prohibit the sales of products, it said.

President Nicolas Sarkozy in November pledged to seek new legal measures after the European Court of Justice and France's top administrative court overturned a French ban on GM crops from US agriculture giant Monsanto.