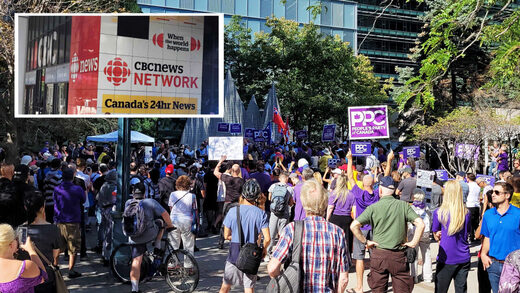 Rebel News was on scene this afternoon as the People's Party of Canada hosted a campaign rally outside the CBC headquarters in downtown Toronto.
People's Party Leader Maxime Bernier addressed a crowd of hundreds who gathered next to the CBC building at Simcoe Park to show their support.
The rally was marketed as a "Defund the CBC" protest, in an effort to shine a light on the party's promise to cut government funding to the state broadcaster.