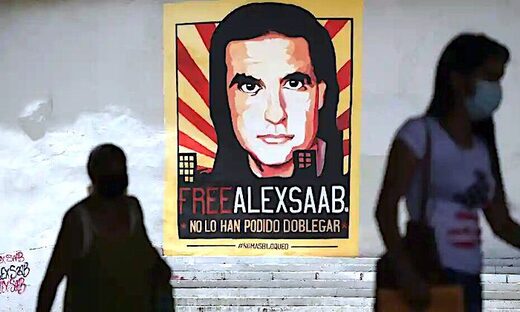 Venezuela's government is halting negotiations with its opponents in retaliation for the extradition to the US of a close ally of president Nicolás Maduro,
who prosecutors believe could be the most significant witness ever about corruption in the South American country.
Jorge Rodríguez, who has been heading the government's delegation, said his team wouldn't travel to Mexico City for the next scheduled round of negotiations.
The announcement capped a tumultuous day that saw
Colombian-born businessman Alex Saab placed on a US-bound plane in Cape Verde after a 16-month fight by Maduro and his allies, including Russia, who consider Saab a Venezuelan diplomat.
The Venezuelan government in September named Saab - who was arrested in June 2020 when his plane stopped in Cape Verde to refuel - as a member of its negotiating team in talks with the opposition in Mexico, where the two sides are looking to solve their political crisis.
Rodriguez, reading from a statement, called the decision to suspend negotiations
"an expression of our deepest protest against the brutal aggression against the person and the investiture of our delegate Alex Saab Moran".
The leadership of Venezuela's opposition did not immediately respond to a request for comment.