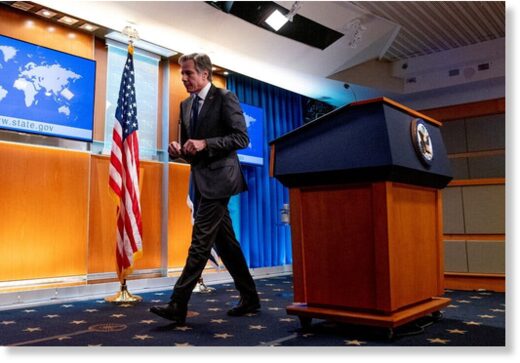 A special press briefing in unseemly hurry by the US state department to warn an imminent Russian assault on Ukraine; a surprise call by state secretary Blinken to his Russian counterpart Sergey Lavrov to be followed by an unscheduled meeting in Geneva Friday; a whirlwind tour of Kiev and Berlin through Thursday — US diplomacy has gone into overdrive as the timeline for giving a formal response to Russia's demands of security guarantee draws closer.
The senior state department official who gave the
briefing Tuesday
sees something sinister in the planned joint military exercise between Russian and Belarusian militaries and suspects "Belarus could play a role in Russia's planned invasion of Ukraine."
Yet, the official didn't even know the scale of the exercise or the number of troops involved. In reality, the drill needn't even be notified under the OSCE's
2011 Vienna Document
since they are below the threshold of 9,000 troops, etc. But Washington would have us believe that with a paltry force of a few thousand troops, Russia plans to stage an invasion of Ukraine across the Belarusian border!
Now, this is the ostensible backdrop in which Blinken has set out from Washington for a tour of Kiev, Berlin and Geneva through Friday — a hilarious hypothesis.