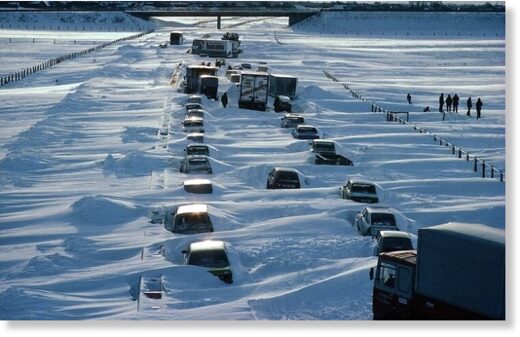 There is a great paradox in the increasingly aggressive US and NATO military stance towards Russia, and China, when measured against the clearly suicidal national Green Agenda economic policies of the USA as well as the EU NATO states. An astonishing transformation of the economies of the world's most advanced industrial economies is underway and gaining momentum. The heart of the transformation is energy, and the absurd demand for "zero carbon" energy by 2050 or before. To eliminate carbon from the energy industry is not at this time, or perhaps ever, possible.
But the push for it will mean tearing apart the world's most productive economies
. Without a viable industrial energy base, NATO countries become a military joke. We cannot speak of "renewable" energy for solar, wind and battery storage. We must speak of Unreliable Energy. It is one of the most colossal scientific delusions in history.
On December 31 the new German coalition government shut down three of the remaining six nuclear power plants permanently. They did so at a point where natural gas in reserves were extremely low entering hard winter, and when any severe cold front could lead to power blackouts. Because of the German refusal to allow import of a second Russian gas pipeline, Nord Stream 2,
Germany is facing a 500% increase in the spot price of electricity compared with January 2021.