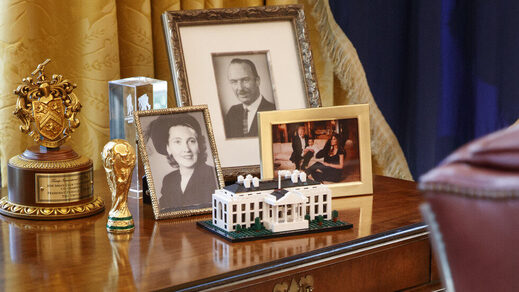 With 'Russiagate' done and dusted, and the 'Ukrainegate' impeachment a flop, some intrepid journalists have scraped the bottom of the barrel and come up with a new Trump family scandal: 'Legogate.'
Speaking to the Republican National Convention on Thursday, the US president's daughter and advisor, Ivanka Trump, shared a personal anecdote about moving to Washington DC with her family. "My son Joseph promptly built Grandpa a Lego replica of the White House. The president still displays it on the mantel in the Oval Office and shows it to world leaders, just so they know he has the greatest grandchildren on Earth," she said.
An innocuous story on the surface, but WNYC reporter and Peabody Award recipient Andrea Bernstein smelled a rat. "OMG," she tweeted, "She told the same story about herself once, building a lego Trump Tower. The story was made up."