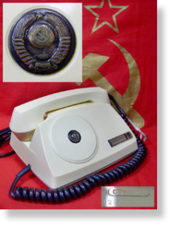 We took a five hour break from watching America go into
full-blown
Red Scare
meltdown mode
, and look what happened:
The New York Times
barfed up an exclusive story
corroborated by very anonymous intelligence sources, which claims that "intercepted phone calls show members of President Donald Trump's campaign had multiple communications with senior Russian intelligence officials before the U.S. election."
And as everyone knows, a scoop provided by "anonymous U.S. intelligence sources" is tantamount to the word of God. Only tax-evading infidels would question the omnipotence of anonymous U.S. officials. They have never led the herd astray.
Are you beating up bears and burning Tolstoy paperbacks in the streets yet?
You should be!
Citing US law-enforcement and intelligence agencies, The Times said the contact between Trump associates and Russian officials was discovered during a concurrent FBI investigation into election-related cyberattacks by Russia that targeted Hillary Clinton and the Democratic National Committee.

Three of the US sources interviewed by The Times said that despite the frequent contact, there was no evidence that the Trump campaign had colluded with Russia on the cyberattacks. What concerned the American officials, however, was how often Trump associates were allegedly communicating with Russian officials during an unprecedented election in which Trump repeatedly showered praise on Russia and its president, Vladimir Putin.