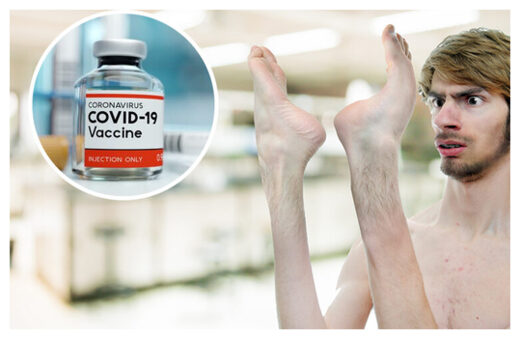 TRIAL patients who were administered the new Pfizer Covid-19 trial vaccine have today given it the toes up and urged people not to worry over any potential side effects that could arise from any hastily rushed to market injection.
"People have absolutely nothing to fear, it's safe as Irish house prices," trial patient and Irish man Donal Walsh told WWN, suddenly falling asleep for ten seconds before waking up again and asking. "Who are you? Is this Heavan? Where did I put my shoes for my hands?"
The vaccine, which was hailed as a miracle was created, trialed and tested in less than 10 months, is expected to be rolled out to the most vulnerable of people first - the elderly - before the manufacturer is happy enough to go full polio on the human race.