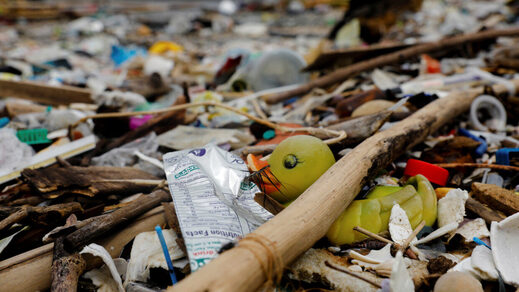 Global plastic pollution is forcing our planet to adapt, growing microorganisms that can degrade the accumulating waste, a new study claims.
Living organisms with the potential to diminish 10 types of plastic have been discovered.
Bugs producing plastic-degrading enzymes both on land and in oceans are growing in quantity and diversity, the study from the Swedish Chalmers University of Technology shows. Researchers have discovered over 30,000 enzyme homologues - members of protein sequences sharing similar properties - that live all around the planet and have the potential to degrade the 10 types of plastic most widely used by humans.
Around 12,000 such organisms were found in the ocean, and 18,000 in the soil, researchers revealed, adding that

their habitats correlate with local levels of plastic pollution

. The highest amounts of plastic-degrading bugs were discovered in "notoriously highly polluted areas," including the South Pacific Ocean and the Mediterranean Sea.