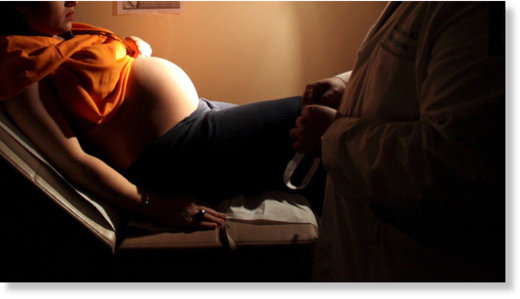 A chemotherapy drug prescribed to moms-to-be fighting cancer may reduce the fertility of their unborn daughters, researchers say. Their findings result from the first study into the long-term effects of chemotherapy during pregnancy.
"This is an issue that has not been explored until now," the study's lead researcher, Professor Norah Spears, from Edinburgh University's Center for Integrative Physiology, said in a
statement
. Spears said previous studies, looking at chemotherapy drugs' effects during pregnancy, focused exclusively on the immediate effects, such as "increased miscarriage rates or severe foetal abnormalities.
A team of scientists at Edinburgh University have found that a drug called etoposide can damage the development of ovarian tissue in mice. Given that 95 percent of their genes are the same as those of humans, this could have the same impact on humans, researchers say.
Around one in 1,000 pregnant women are
diagnosed
with cancer.
Etoposide use involves a low risk of miscarriage and birth defects, and is considered safe for use in the second and third trimester of pregnancy. Little is known, however, about the longer-term effects of the drug on the unborn baby, researchers say.