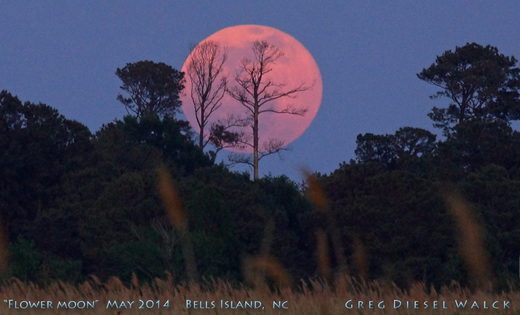 With the nights getting warmer, skywatchers will have a fine show tonight (May 10) from
the May full moon
, known as the Full Flower or Milk Moon.
The moon will appear in the constellation Libra, rising at 7:49 p.m. on May 10 for observers in New York City. The moon's exact moment of fullness will occur at 5:42 p.m. EDT (2142 GMT) as calculated by
timeanddate.com
, so most East Coast residents won't be able to see that exact moment — but the moon will still appear full in the sky over the course of the night. In New York City, the moon sets at 6:28 a.m. the morning of May 11. (These times will vary a bit as one moves farther south or north).