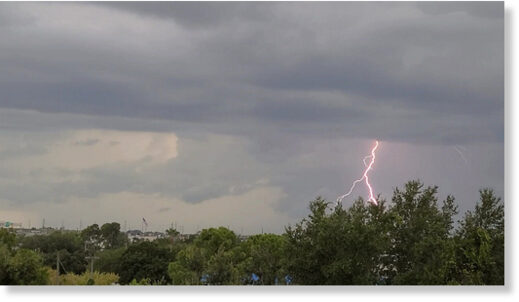 A father-son duo was killed while another child was in­jured after lightning struck them at mauza Burana of Karampur on Tuesday.
Ac­cording to Rescue-1122, a labourer Munawar along with his son Hassan Ali was toiling whereas his 6-year-old son Ghulab Ali Shah was playing nearby when suddenly lightning struck them.
They said Mu­nawar and his son Ghulab Ali died on the spot. Has­san Ali, Munawar's sec­ond son, sustained burn injuries.
The injured was shifted to a nearby hospi­tal, they added.