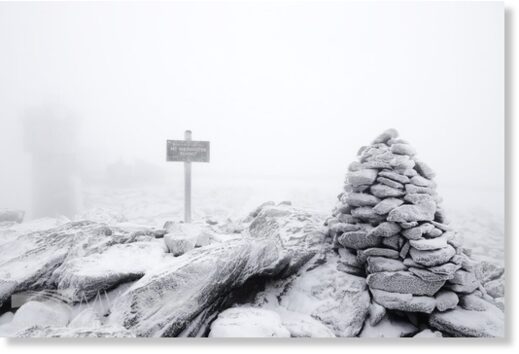 The calendar says June arrives next week, but atop Mount Washington winter is making a comeback.
"Winter-like conditions have returned to the summit this morning with just over an inch of new snowfall and temperatures hovering in the 20s with stiff northerly winds adding a nip to the air," the
Mount Washington Observatory
posted Thursday. "The wintry weather continues today but improving conditions are expected in the days ahead."
Anyone planning to hike New England's highest peak in the next few days should be extra careful.
"The new snowfall from overnight in addition to remaining patches of seasonal snowfall, freezing runoff from melting yesterday, and rime and glaze ice for summits in the clouds will result in slick trail conditions around the White Mountains," the observatory's forecast states.
It will still feel close to freezing on Friday, but the forecast calls for "gradually improving conditions" by Saturday.