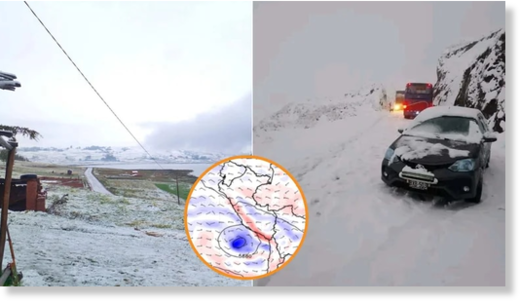 Hundreds of passengers and tourists, both domestic and foreign, were affected by the delay of flights at Alejandro Velasco Astete International Airport in the city of Cusco, due to the heavy snowfall recorded in the area.
Since early in the morning, visitors from Europe, North America, and South America have awaited the resumption of their flights, particularly connecting flights.
It should be noted that the resumption of flights is likely to occur as weather conditions improve.
Although no one has issued a communiqué on the impact of the snowfall, various airlines maintain and will resume their services in the following hours.
A similar scenario is occurring at Lima-based Jorge Chavez International Airport and in Arequipa, with passengers waiting for their flights to Cusco.
Tourism Police (POLTUR) Commander Hanner Horna told Andina news agency that the measures adopted by airlines are taken due to security issues, adding that some passengers even requested that flights be suspended until weather conditions improve.
"Flights has to be delayed while awaiting their rescheduling, as a result of the natural event and to prevent risks. Some flights have not departed at the request of users. However, flight schedules will return to normal with the passing of the hours," the officer reported.
POLTUR agents provide emotional support to visitors and step up security at the air terminal, while working in coordination with the airport staff.